What is Spindle?
Spindle automates the collection of data in your plant and displays the information to different roles of the organization in an elegantly designed and intuitive interface. With access to real-time and reliable data, it's easy to identify and focus your attention on improving the areas of your plant that need it most.
Who is Spindle For?
With rising labor costs and a shrinking labor pool - organizations need to put extra emphasis on improving operational performance in order to stay competitive
Spindle is for organizations of all sizes that are looking to gain a competitive edge on their competition by providing real-time visual feedback to their employees, minimizing equipment downtime, and increasing the overall quality of production. Whether your organization has a single location, operates multiple plants, or is a large multinational enterprise, Spindle has a solution that will fit your needs.
How Does Spindle Work?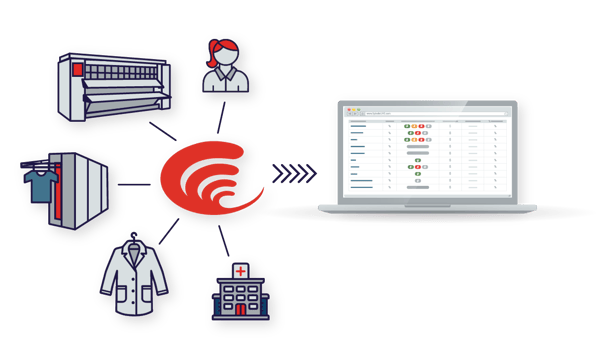 Spindle pulls together islands of information from around your plant and communicates previously untracked metrics of your equipment and labor force with Spindle's cloud based software. Having easy and quick access to data in your plant that's stored in the cloud enables you to receive up to the second information on the metrics that matter most to your operations success.
H

ow Does Spindle Add Value to Everyone in the Organization
?
Executive:
Spindle's software provides executive teams with the information they need to make informed decisions that previously have been made void of data.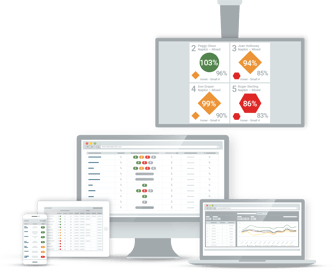 Where are areas that we can operate more efficiently?

Do we need to buy a new piece of equipment?

How can we standardize best practices and procedures throughout the entire organization?

How accurate are the numbers we use to feed our KPI's?
Spindle addresses each of these questions by automating the collection of data (minimizing exposure to human error) and displays the data in intuitive dashboards that executive teams can gain insight into equipment and labor efficiencies.
Plant Manager:
"You can't manage what you can't measure". With Spindle, everything is measured.
By automating the collection and presentation of data around a laundry, Spindle frees up valuable time in a Plant Managers busy day. Presented with real-time information on how a laundries operation is performing at any given time, Plant Managers can efficiently spend their time in the areas that need it most.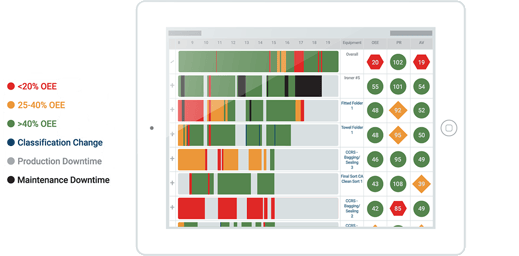 (SpindlePRO's 'Equipment Status' dashboard tells you everything you need to know about your equipment's performance)
Find and

address bottlenecks on the floor to increase in productivity around the entire plant

Discover if equipment is being utilized to its full capacity

Identify and coach poor performing employees to help eliminate overtime

Visualize a customers' requirements and apply the resources necessary to meet the days orders

Automate real-time feedback for how employees are performing

Pinpoint each employee's most productive task

Quickly diagnose the root cause of maintenance downtime
Whether it's visualizing your customers' requirements and applying the resources necessary to meet today's orders or coaching a poor performing employee, your able to spend your new-found time focusing on improving your plant rather than collecting data.
Production Employees: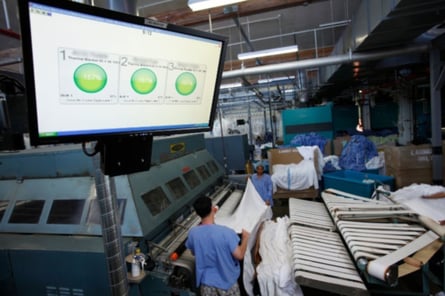 Creating an environment where employees know exactly how they are performing against what is expected of them is a constant challenge, but when done correctly it becomes the primary ingredient for improving productivity. Spindle accurately captures real-time performance data and displays the results to employees using easy to interpret shapes. This on the spot feedback empowers employees to hold themselves accountable and know exactly where they stand against their performance goals. We've found simply adding this visual feedback leads to an increase in productivity by 5-10%!
Who We Are

An ancient Greek parable states, "The fox knows many things, but the Hedgehog knows one BIG thing". The fox attempts many different strategies (sneaking, pouncing, running, playing dead) to catch the hedgehog. After each attempt, he walks away with spines stuck in his nose, defeated. The hedgehog does one thing perfectly well: defending itself.
While other vendors simply throw a productivity management tool in to help sell something else, our sole purpose is providing you with the tools and support to make your good workplace great.
Trusted Advisor:
Our partnership doesn't end once we install the equipment. After we on-board your staff, our industry experts will continue to coach and provide actionable insights into areas of your plant that are under performing. By analyzing previously inaccessible data, we're able to identify areas of opportunity to improve your operations bottom line. Together, we will have your plant running as efficiently as possible.
Technical Support:
In addition to a trusted adviser, Spindle customers also receive access to our world class Technical Support team. Their primary focus is ensuring any problems our customers may encounter are addressed in a timely manner.
Continuous Software Improvements:
Our in house development team is constantly improving the software with 8 major releases every year and 1 minor release every other week. Since much of the development is driven by the voice of our customers, the great product you license today will continue to evolve and get better.