Spindle's visual dashboards in real-time are designed to improve employee productivity and drive action with simple information and alerts.
Visualizing employee productivity helps to keep employees productive and contribute positively to the company. This results in an engaged workforce able to improve capacity utilization. Spindle provides the right information, to the right people, at the right time. The utilization of the visual dashboard in real-time gives the ability to view data in an instant and make decisions accordingly.
Our Visual Dashboard In Action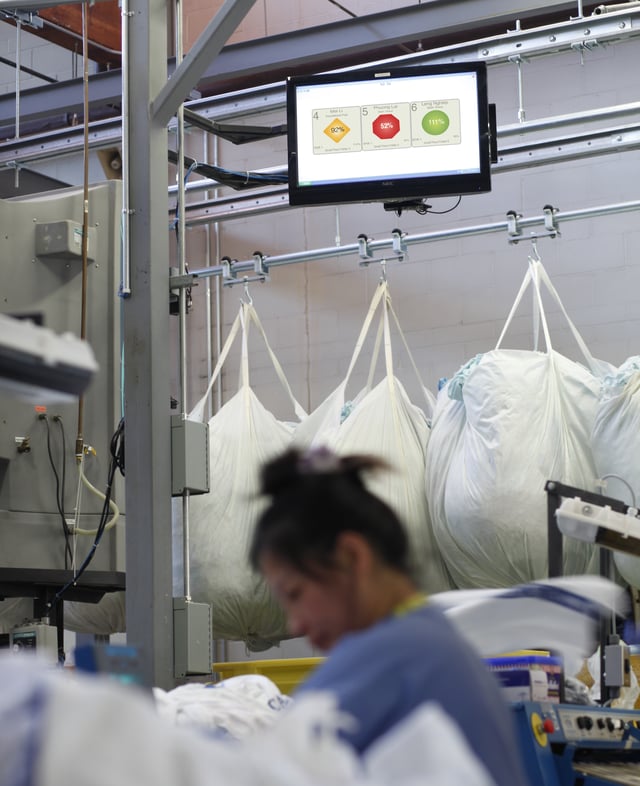 ---
Let's hear what some of our current customers have to say about Spindle's reporting.
"The ongoing monitoring by Spindle and regular feedback with actionable information is what sets them apart." -Jim Buik, President, Roscoe

---

"My hanging area is the biggest success. There are monitors hanging there and the employees strive to be in the green."
-Christina Mault, Production Leader, Doritex-