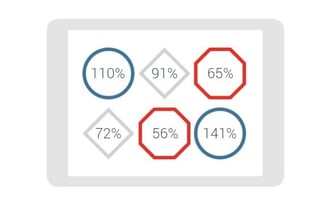 Visualizing Productivity
In a recent blog post, we gave you 5 tips to improve employee performance in your laundry operation. One of those tips was visualizing employee productivity. Visualization helps you keep employees productive and contribute positively to the company. This results in an engaged workforce able to improve capacity utilization. Spindle provides the right information, to the right people, at the right time.
Spindle In Action
A Plant Manager at a large laundry facility uses Spindle software from his phone to watch all his employee's performance/productivity. When he sees gaps in productivity or employee performance on Spindlelive.com, he takes the initiative to coach them on the spot. Also, depending on which shift he is working, he can text his other managers to go to a specific department and coach those employees. This keeps employees engaged in their work and allows for continual capacity utilization. He also uses it to give out high five and great jobs to employees! "Having Spindle's software with him all the time has changed the way he runs his business."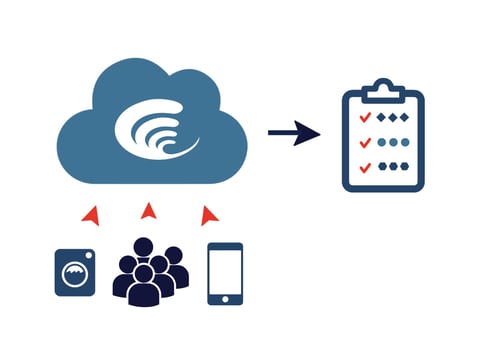 Make A Good Workplace Great
Not only can Spindle measure how engaged and productive your employees are... its visual workplace interface also improves overall employee engagement by bringing more transparency to your workplace – helping make a good workplace great!
Spindle connects and integrate data from all your existing equipment and previously untracked metrics of your labor force. By collecting this data, analyzing it and providing a single and simple stream of actionable information, we save your organization precious time in achieving its performance goals.
Contact Spindle to see how to evolve your employees into high performers using our visual workplace.
Want to read more customer success stories? Visit our Knowledge Center and be sure to subscribe to receive all Spindle Updates!